The Evergreen State Ferry is more than a symbol of sustainability; it's literally a vessel for change.
The project tethers together a coalition of causes and organizations to transform the historic 1950's era vessel. This will be the United State's first zero emission vessel of its size.
The Evergreen State is a fully functioning ferry. It's length is 310 feet (94.5 M). For more general characteristics of the boat click on the link below.
History of the Evergreen State
1934
Drive Motors salvaged and purchased by the Washington State Ferries from an WWII-era destroyer.
1954
Built and launched within 11 months. At the time she was the largest car ferry of the West Coast.
1988
Rebuilt extensively, such as new electrical wiring, plumbing and increasing the height of the center car tunnel.
2014
June 24th she was retired with 60 years of service.
2016
Due to other ferry casualties the E-State was put back into service for over a year. WSF 'officially' put her up for auction on December 14th.
2020
November she was purchased at auction by the present owner, Bart Lematta.
2021
The Evergreen Sustainability Initiative LLC created to help chart a sustainable voyage forward for us all.
We're working towards creating a critical path for a viable future.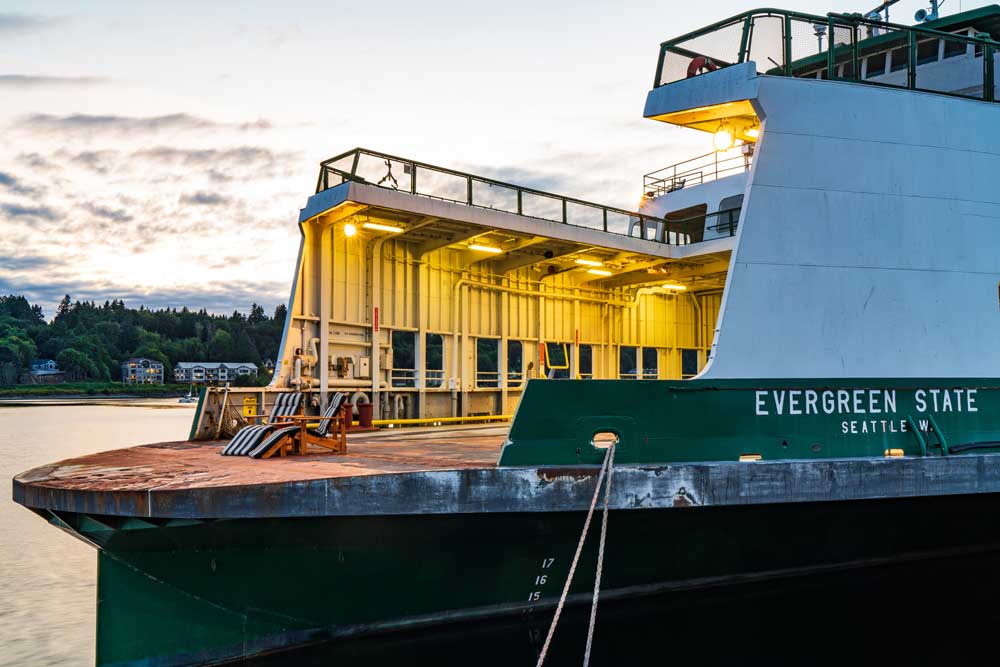 1 As the first vessel of this size to go to 100% renewable energy propulsion we will be breaking down the walls and arguments that say you can't, we say you can!
---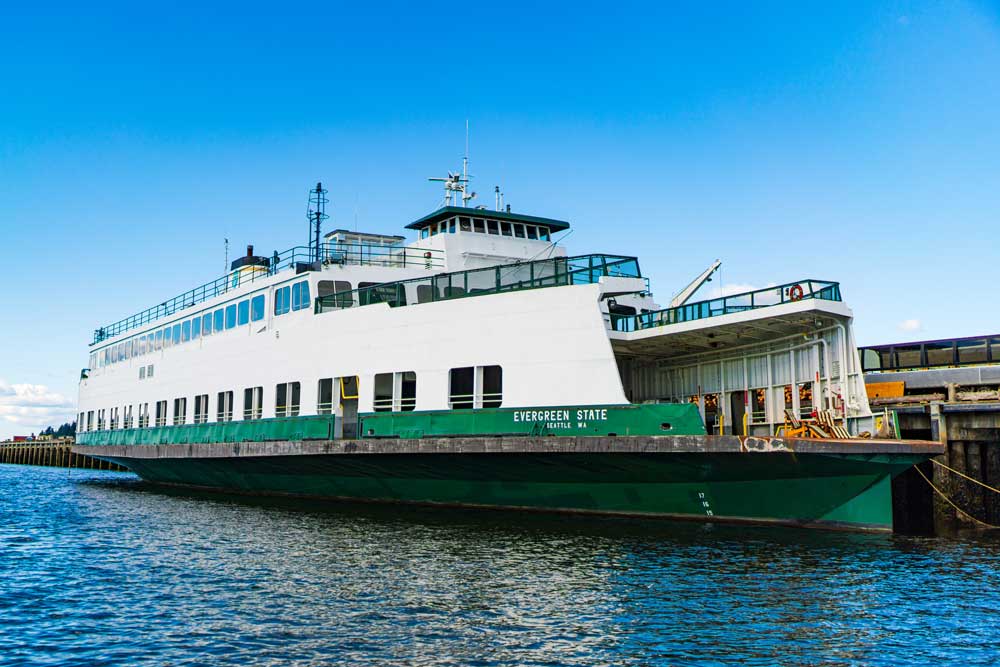 2 We are soliciting the help of industry leaders, musicians, artists and those that can help us in charting a path forward for humankind.
---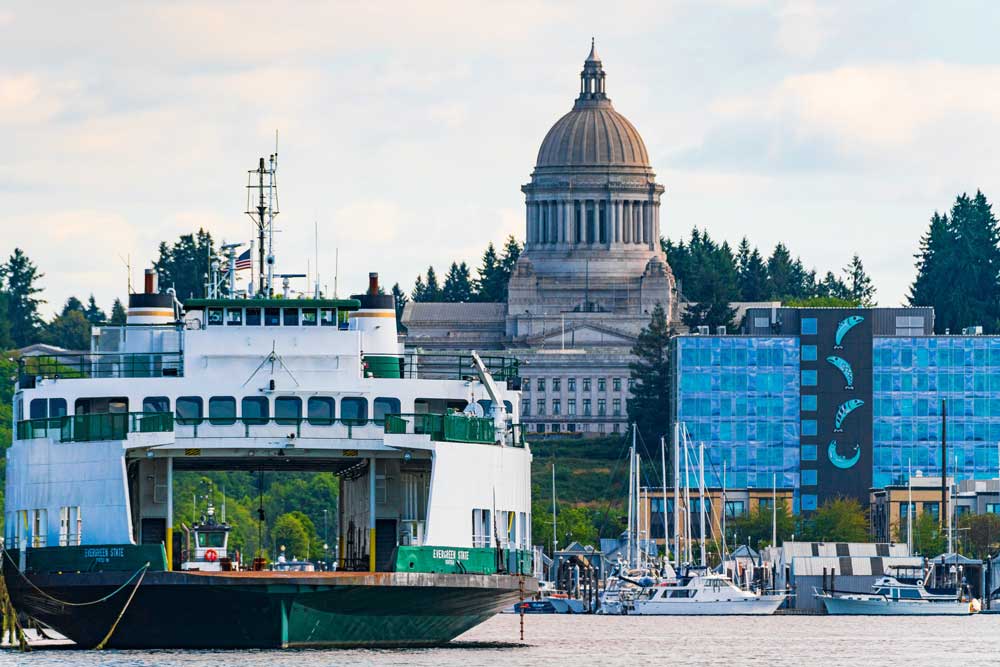 3 With the capacity of nearly 1,000 people there are a plethora of possibilities for this vessel, from concerts to farmers markets to technology expos, etc.
---
"I find that full and unfettered belief and actions towards holistic sustainability bring light and hope to our lives."
With the flick of a switch, this 75-year-old former Washington State ferry's propulsion will be entirely driven by zero-emission power generation.
---
The journey to transform the entirety of the vessel will be ongoing as we work to achieve sustainable technology solutions in all aspects of its operations.
We're here to share our love for our planet and humanity, to honor and thank the folks already doing the work, to inspire and help others that are ready to take action.